Lexware De-stone-ageify your book-keeping!
A major illustrated advert promotional initiative for LEXWARE software to enhance software sales. It will carries the motto: "De-stone-ageify your book- keeping!"
A superb project to be involved in with Lexare, mixed media by very definition. It has envolved a photographic shoot, 3D rendering, hand rendered work, paint, photoshop, engraveing etc...
De-stone-ageify your book-keeping!
Many small and medium entrepreneurs in Germany have hightech machinery, streamline processes, online shop systems and ultra-modern interiors. But as a harsh contrast to their usual modernity, they often tend to do their book-keeping in an incredibly old-fashioned manner: clumsy and arkward sorting via cardboard boxes, folders and other improvized mechanisms to sort away all the paper stuff. Let's stop this old-fashioned behaviour – now! We demand "de-stone-ageify your book-keeping!". Because with LEXWARE software you will have all your accounting numbers and facts clear and ready, and thus will succeed better with your enterprise.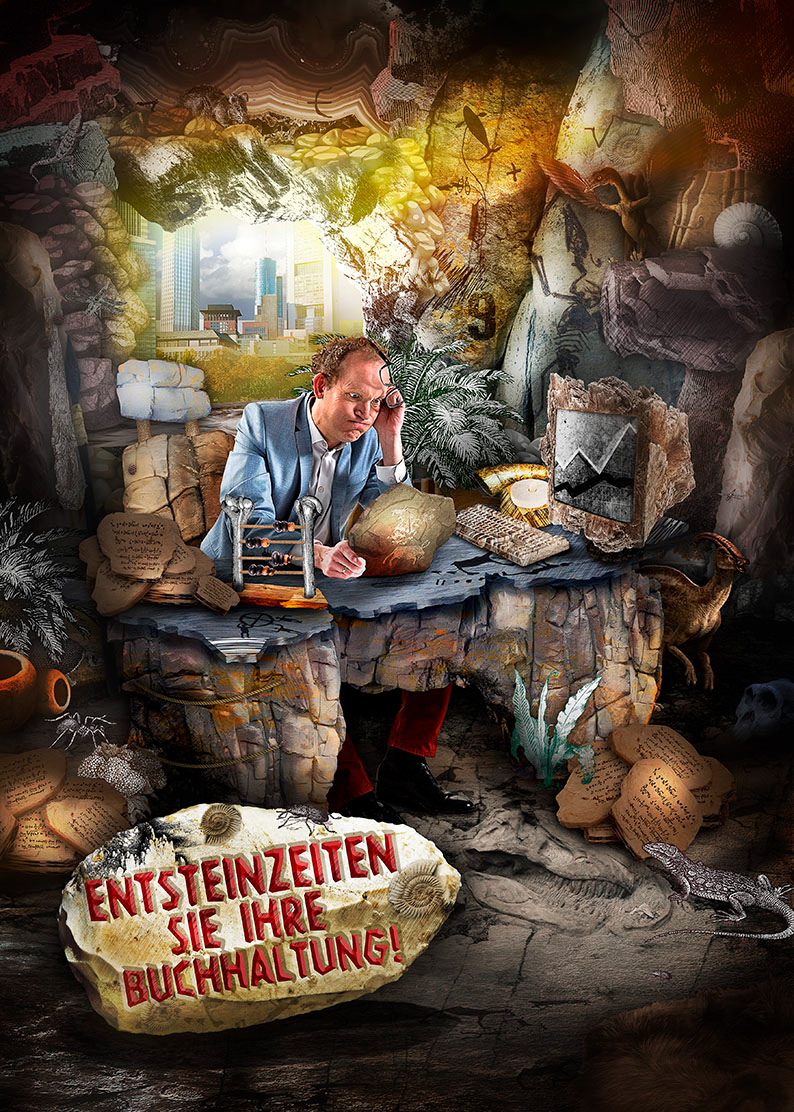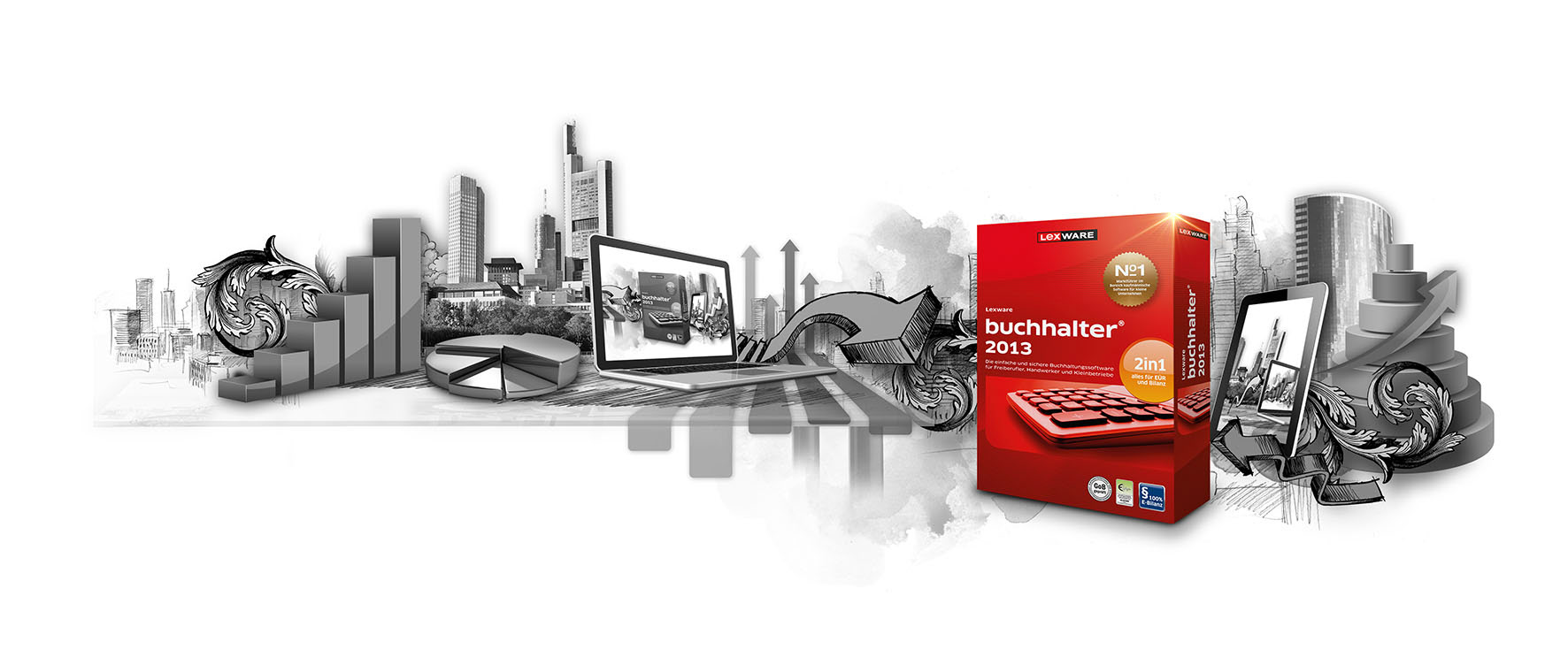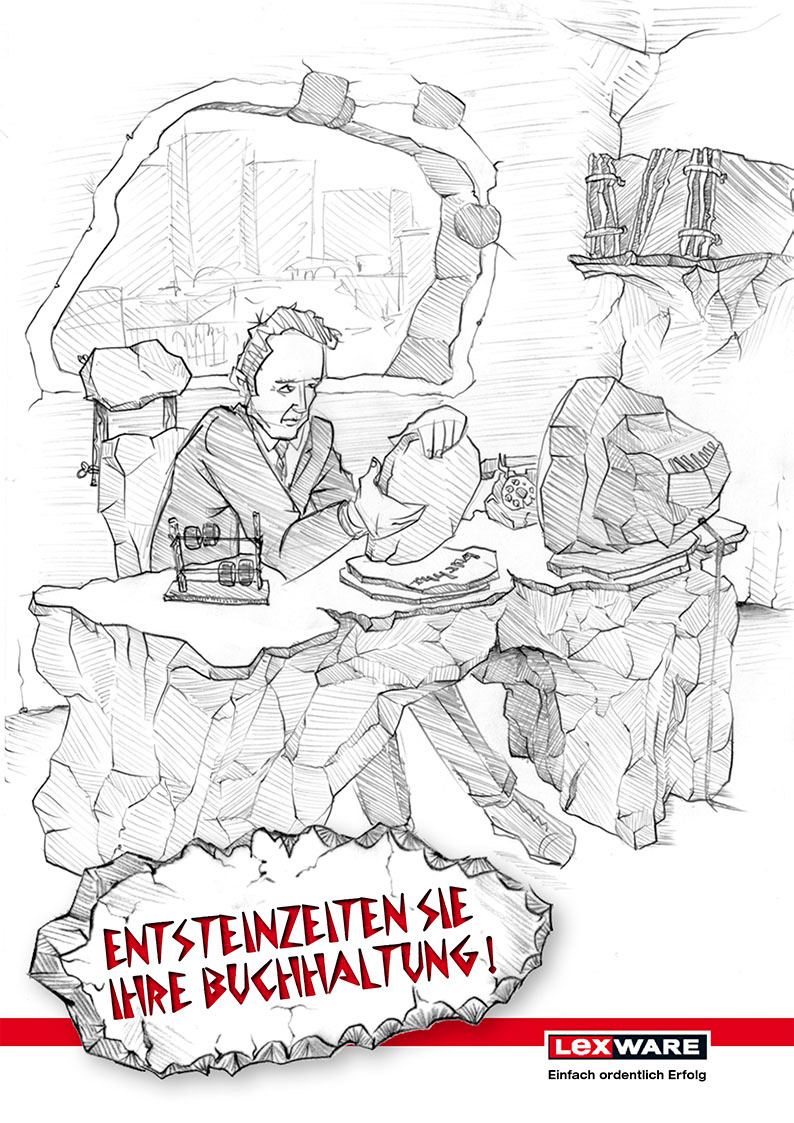 The shoot with Marius Roos.
Superb relaxed shoot in Harrlem great atmosphere and mean't a few days in the Netherlands helping with the Art Direction.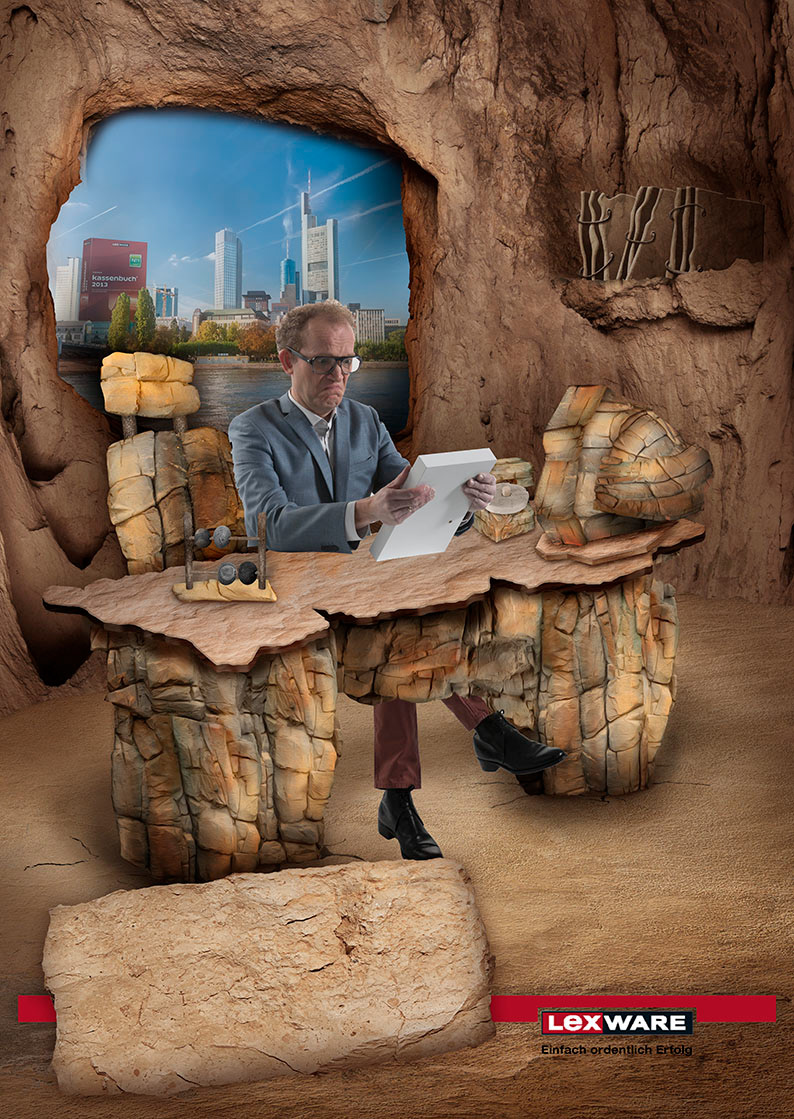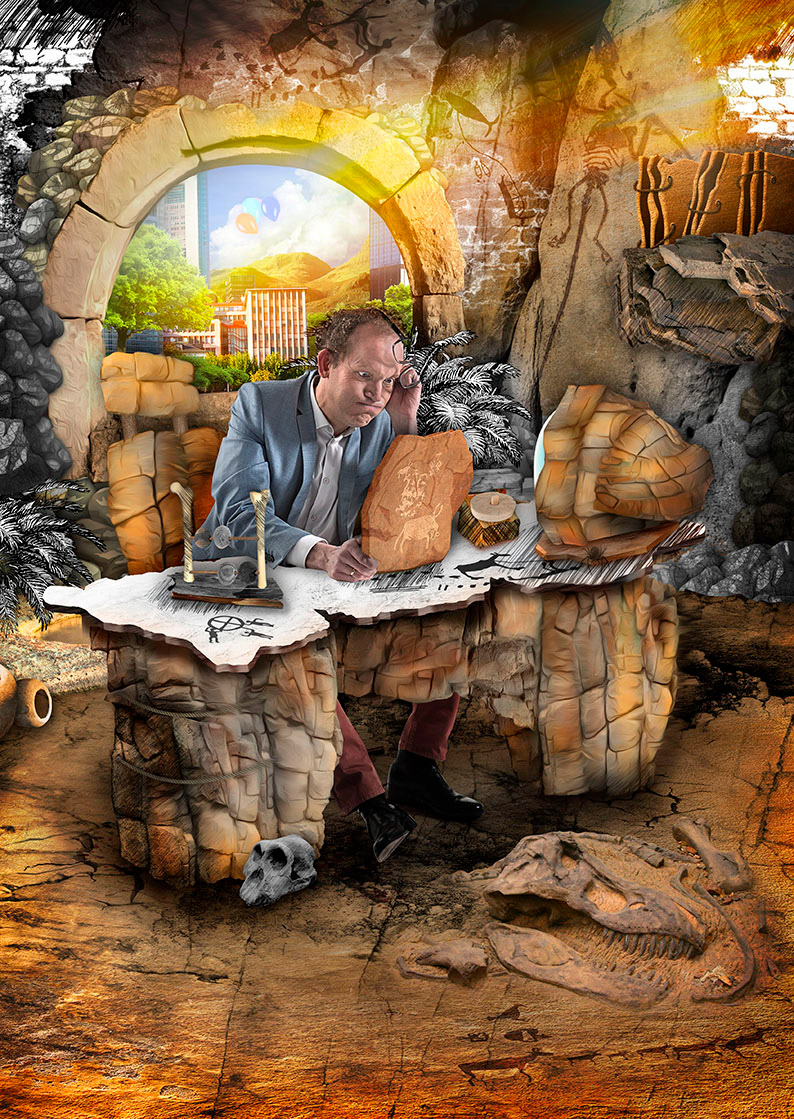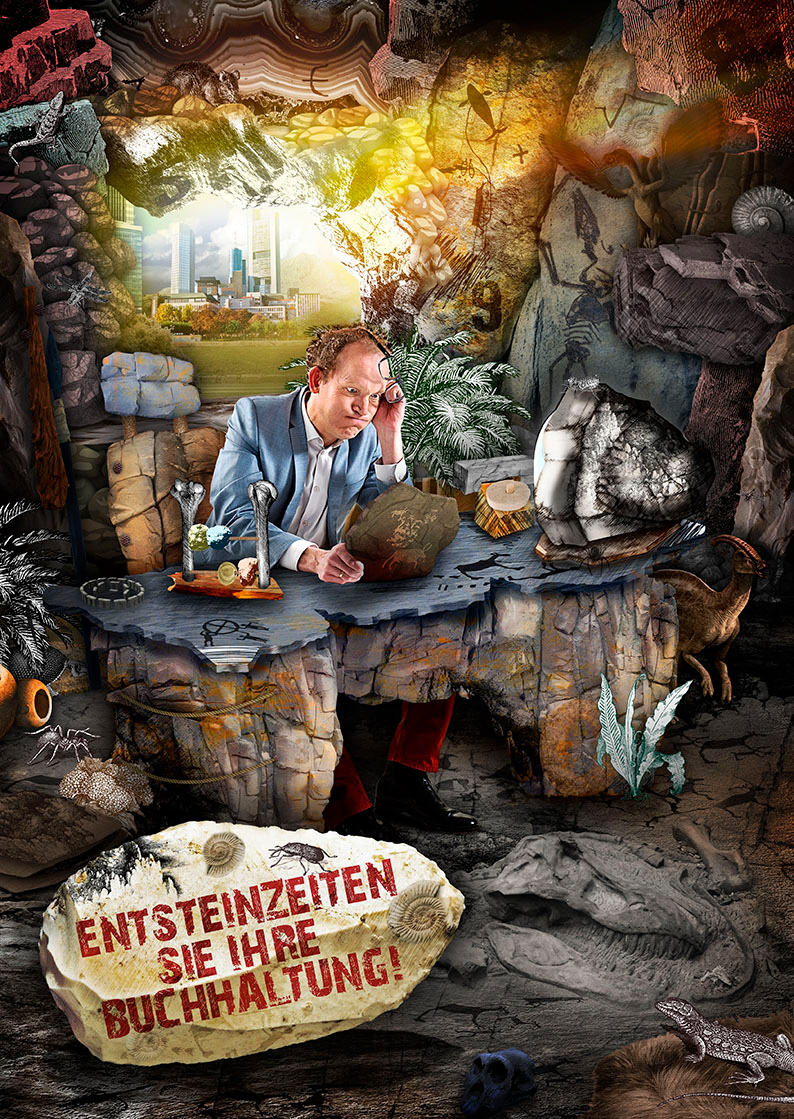 Other concepts - not choosen route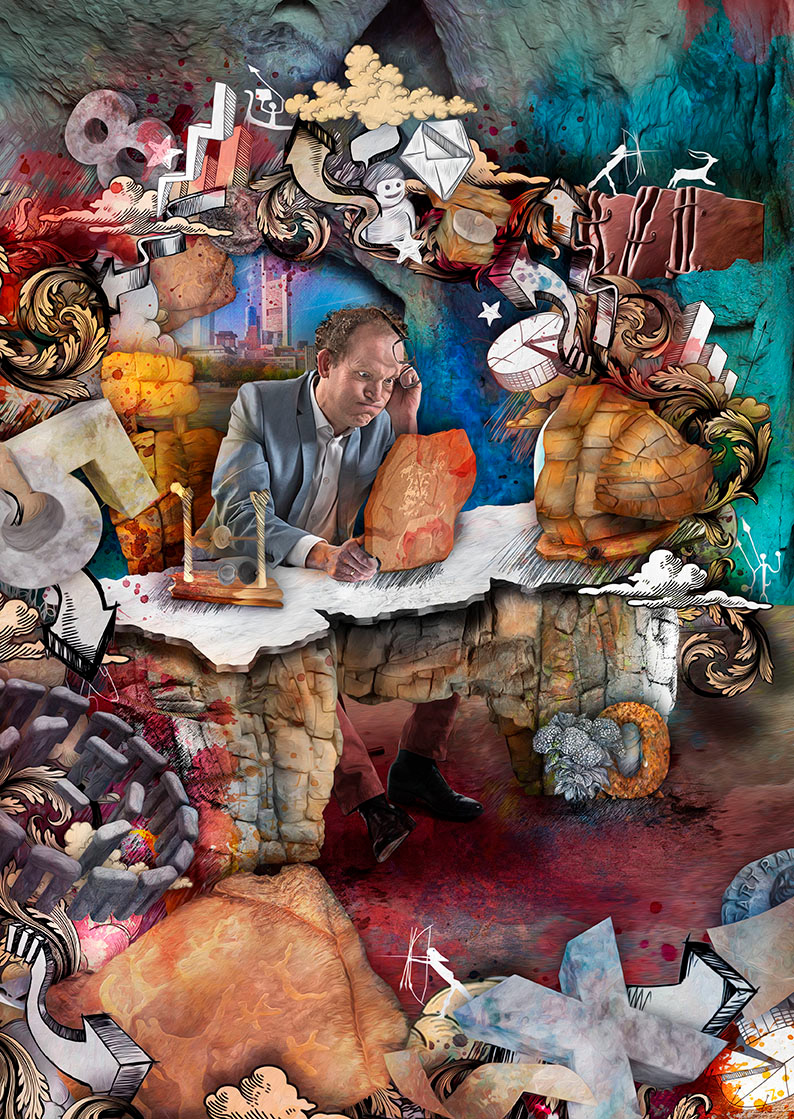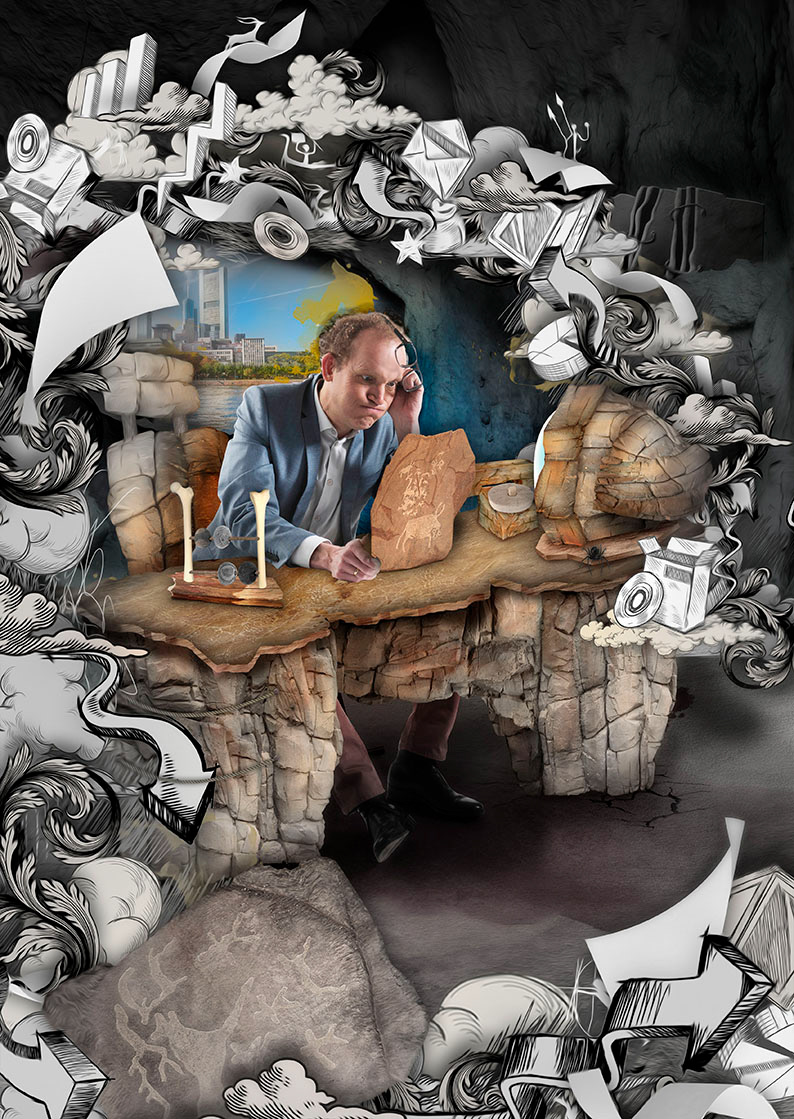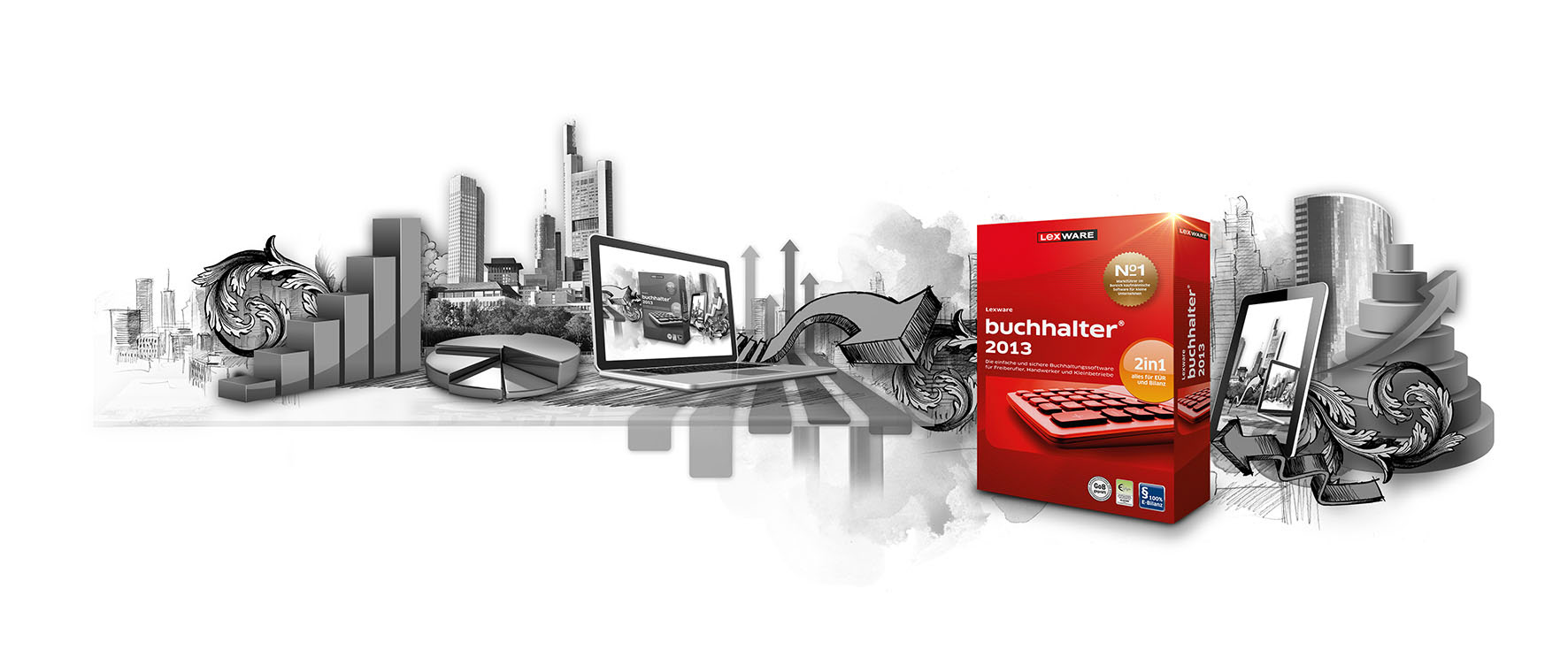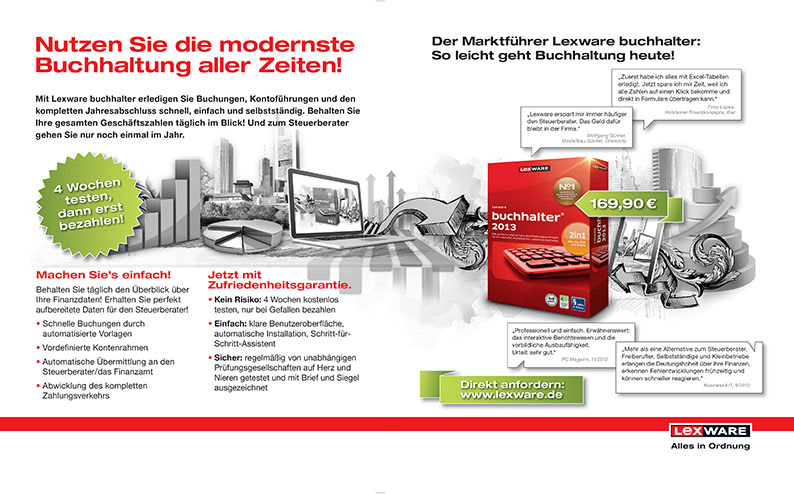 Further links to work, contact or other comissions....
Illustration links::
http://neilduerden.blogspot.com
http://www.neilduerden.com
http://www.illios.co.uk 
3D Typography link::
http://www.alphatypography.com