Mello Yello // Coca-Cola Advert.
Mello Yello illustration advert for campaign. NHRA tie in with photo real advertiment.
This simple yet effective illustrated campaign for Mello yello is presently live in the US. With a tie to NHRA and 8000+ HP cars this aims at their core consumers.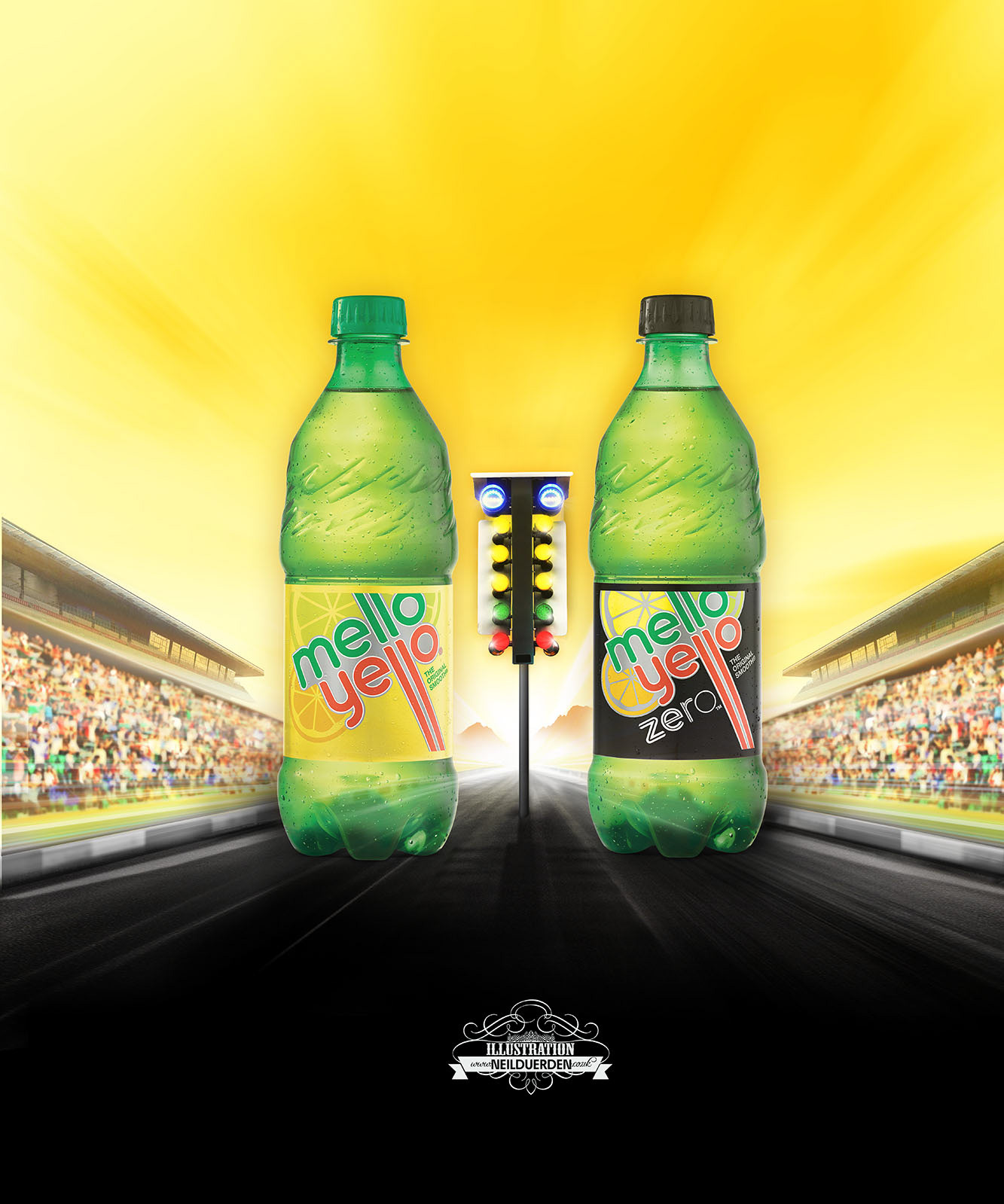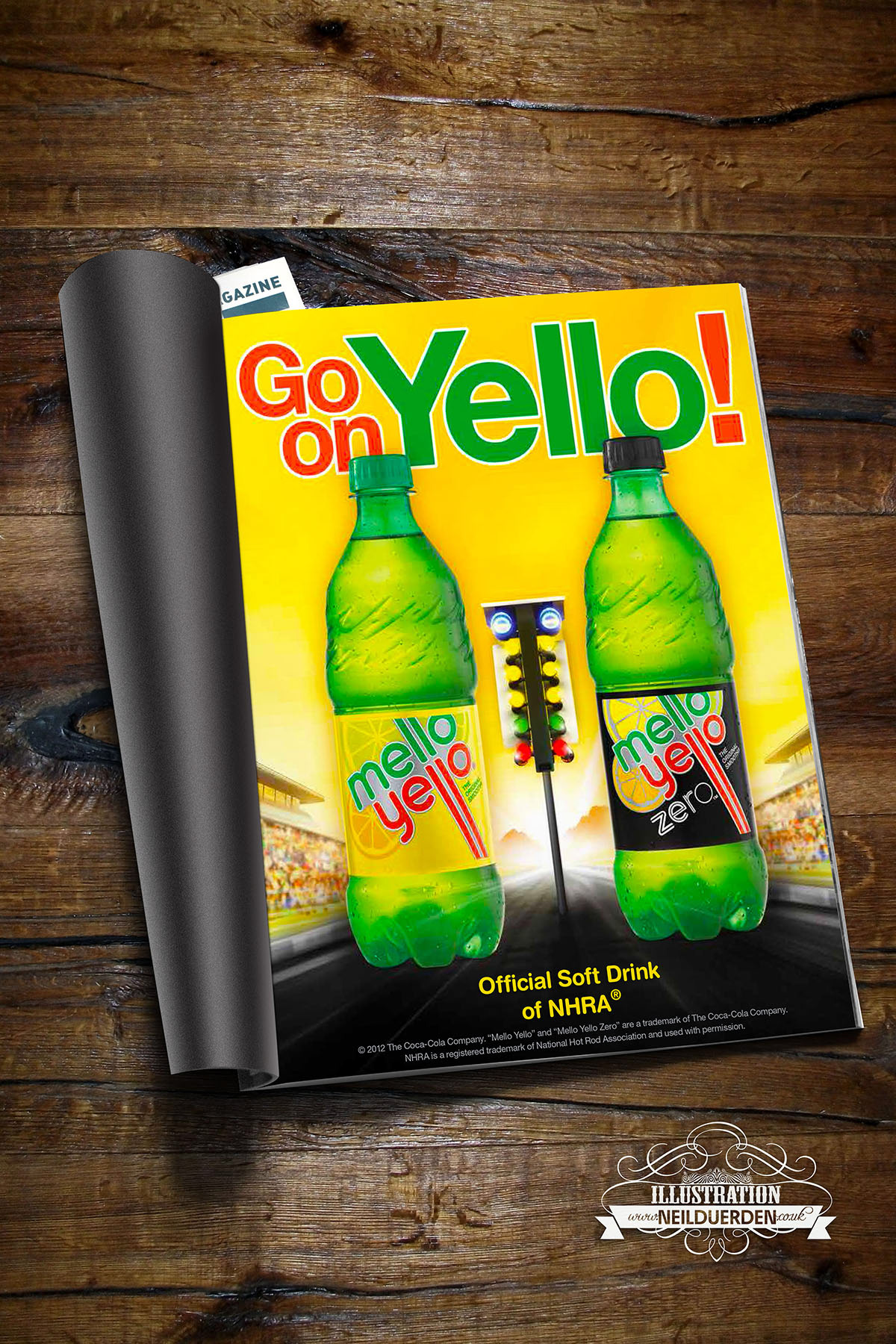 Thankyou for looking and please checkout my work either here on Behance or at any of the following sites...
Illustration : http://neilduerden.co.uk
3D Typography : http://www.alphatypography.com
Photreal : http://hypics.com
Facebook : http://www.facebook.com/neil.duerden
Blog : http://neilduerden.blogspot.co.uk