Taboo Desire illustration
Occult style digital illustration with much hidden symbology. Monotone illustration with displacement techniques.
A study into displacement and breaking down the human form. This was the right direction for such a dark piece with many hidden metaphores and messages. As always the physical size of this personal piece is staggering. Over 30Gb working in psd.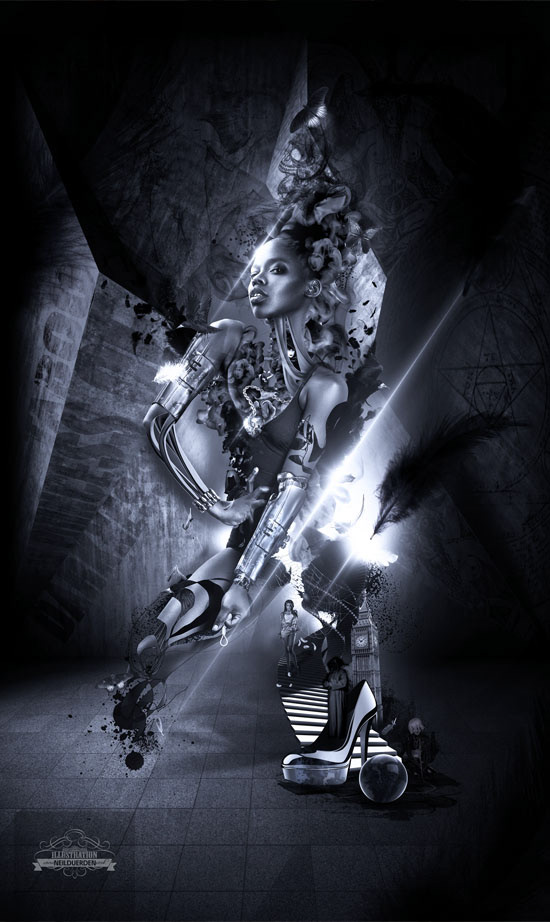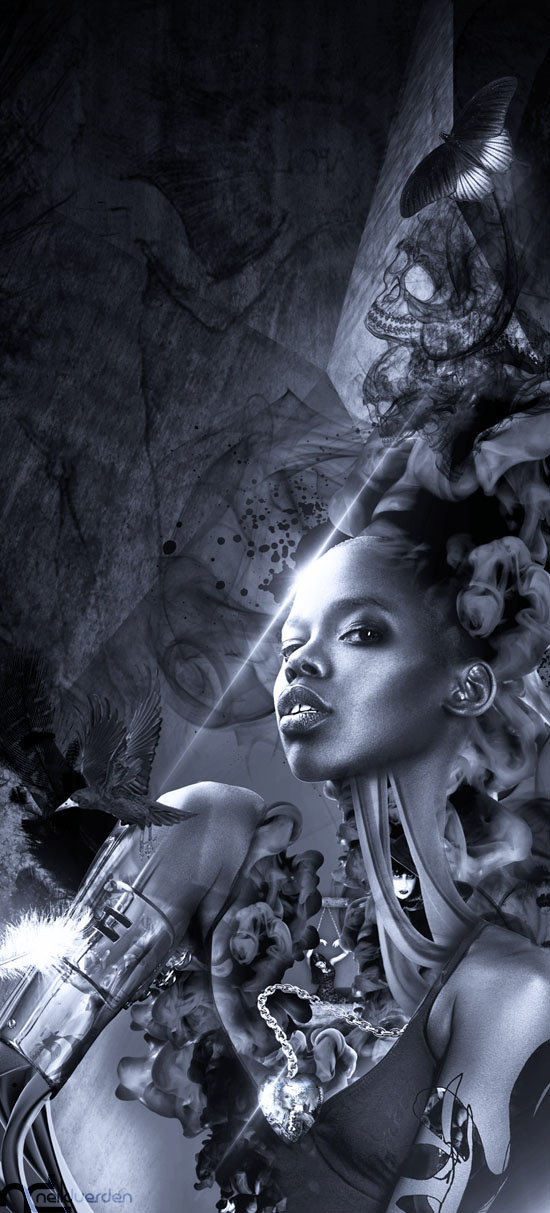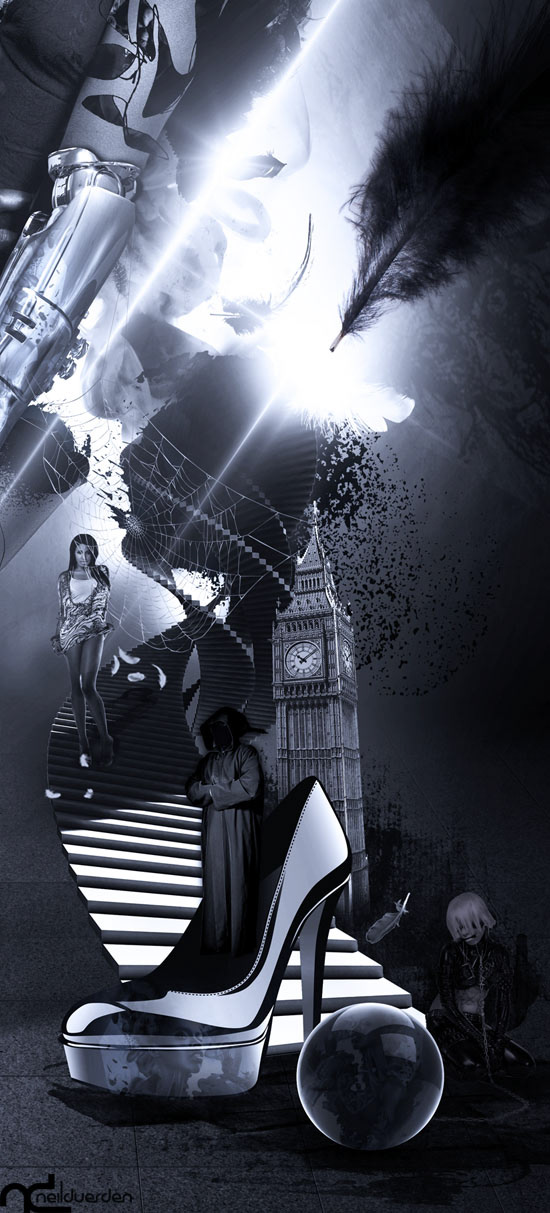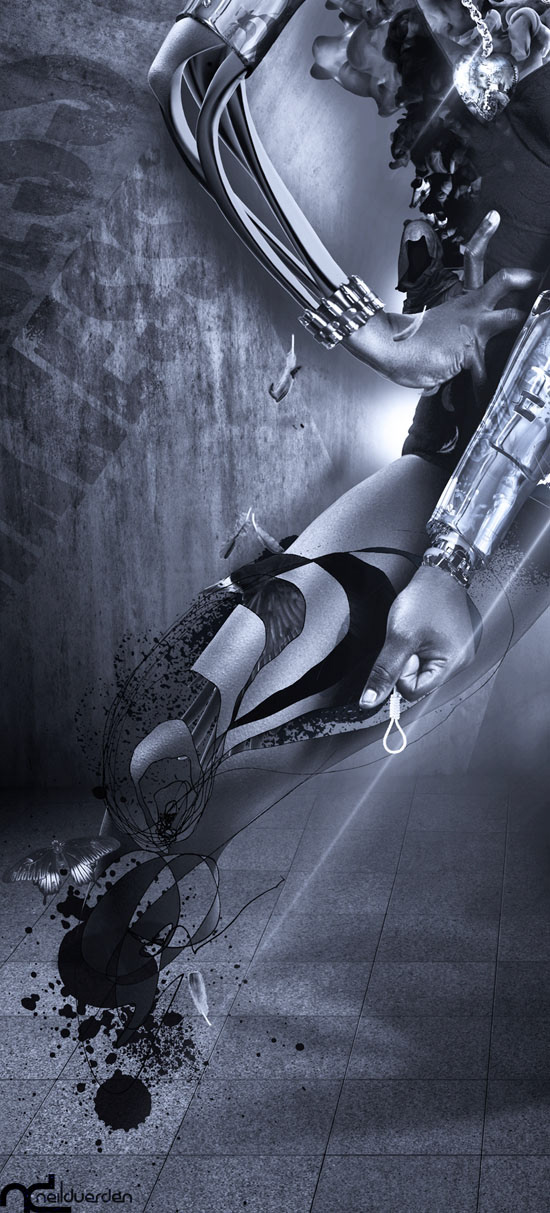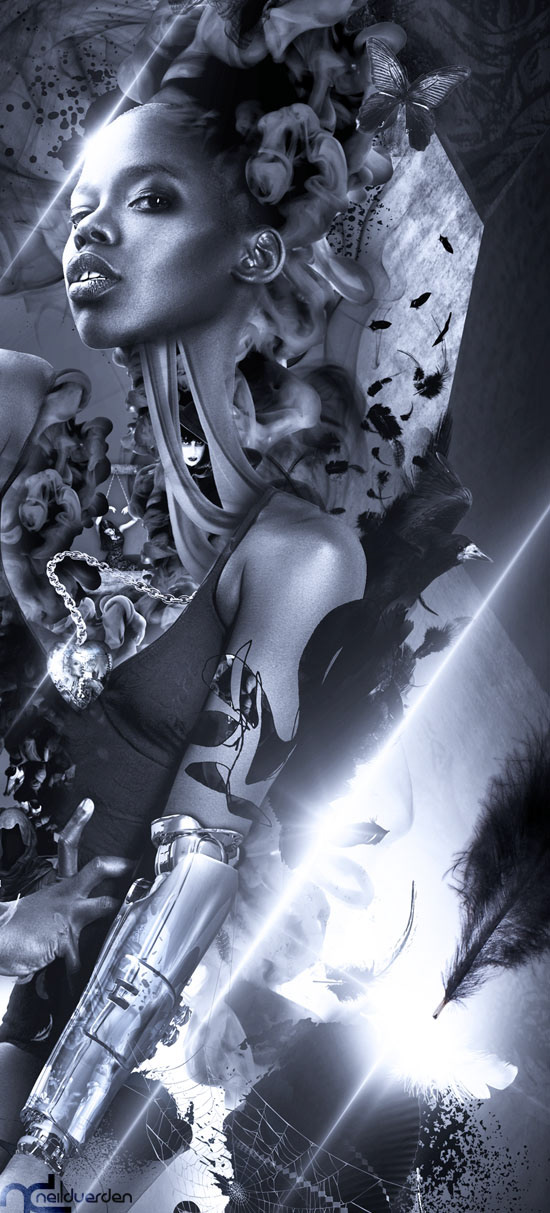 Further links to work, contact or other comissions....
 
 
Illustration links::
http://neilduerden.blogspot.com
http://www.neilduerden.com
http://www.illios.co.uk 
3D Typography link::
http://www.alphatypography.com